Historic Calgary Week 2016
August 1, 2016 2:00pm
Fort Calgary Burnswest Theatre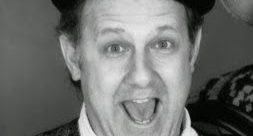 Calgary Songs- From the Hysterical to the Historical
This year, JHSSA is pleased to co-sponsor the wrap up event for Historic Calgary Week. Calgary songster, poet and historian, Paul Finkleman will perform a lively, family friendly mix of original material, highlighting the colourful characters and events of Calgary's past. Among the men and women whose spunk, spirit and sense of community build our city, he will feature members of our Jewish community.
The concert is free and open to the public.
Historic Calgary Week Runs from July 22 to August 1st. It includes a wide variety of free history events. For full details, see the HCW brochure.
Among then many interesting events, please note Irena Karshenbaum's talk on Tuesday, July 26 at 7pm, titled "The Little Synagogue on the Prairie Turns 100."