Archives Grant and Project!
November 21, 2016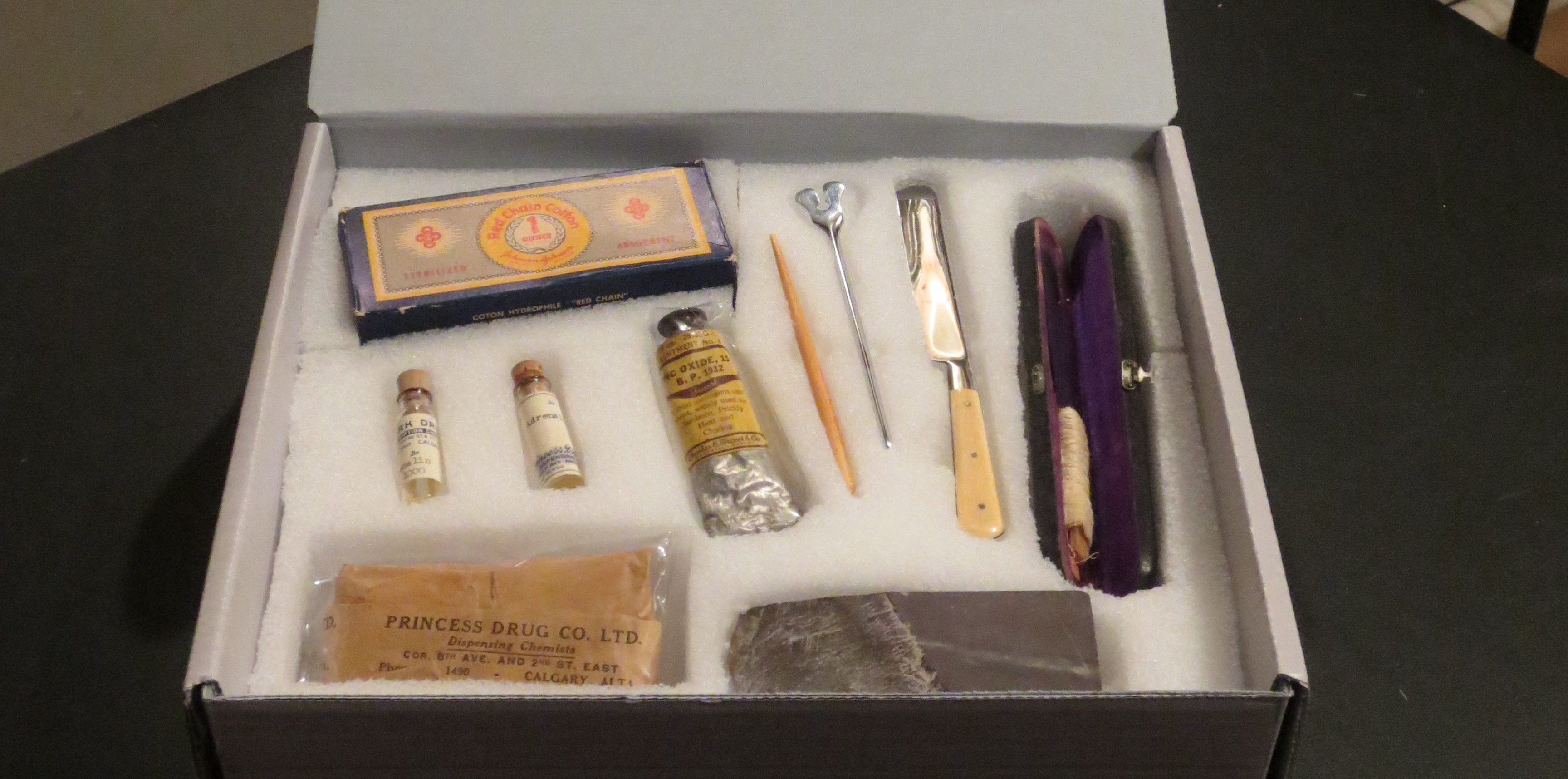 Thanks to a grant from the Government of Canada's Documentary Heritage Communities Program, the Jewish Historical Society of Southern Alberta Archives Backlog project is under way!
Each organization, institution and individual/family included in our holdings is represented by a "fonds".   Working fonds by fonds through our master list, the material for each fonds is appraised, weeded, organized and described according to standard archival practice.  The initial step with each fonds is to estimate how much material we have, and this is proving to be a process of ongoing discovery involving both our office records and the material itself.   Often, material for a given fonds is not received all at once, and the previous system of receipt saw material stored simply in the order it was received, with inconsistent levels of itemization and cross-referencing.   Closer examination of previously un-itemized material frequently uncovers items relating to different fonds, and often to previously 'completed' fonds, which then need to be revisited.
To date, some 3.4m of material has been fully processed, representing 14 organizational or institutional fonds:  Calgary Hadassah-WIZO, Jewish Genealogical Society, Hillel, House of Israel, B'nai Brith, BBYO, Chevra Kadisha, B'nai Brith Women, House of Jacob, Mem Zadick Gimmel Sorority, Chi Omega Chi Sorority, Emuna Sorority, Ki Lo Na'eh Sorority, Lethbridge Jewish Community.
We look forward to posting the full archival descriptions in the near future.  Until then just contact or drop by the office, and we'll be pleased to share them with you.
This project has been made possible by the Government of Canada.
Ce projet a été rendu possible grâce au gouvernement du Canada.