Building Community: A walking tour of historic Jewish Calgary
Sunday July 30, 2017 10:30 am and Thursday August 3, 2017 2:00 pm
Meet in the Municipal Plaza outside of City Hall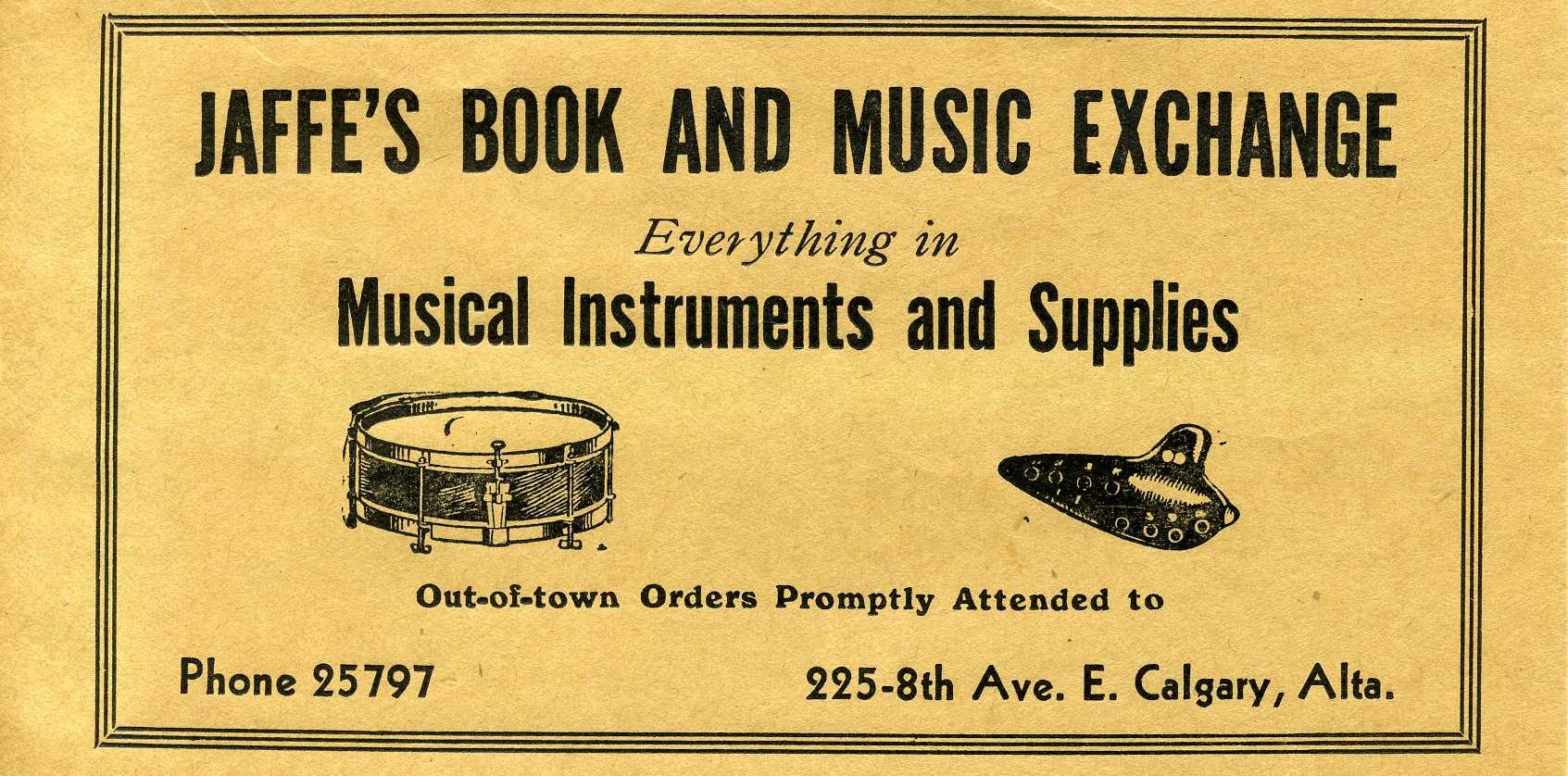 JHSSA will unveil the prototype of its Canada 150 project — a walking tour of some of our community's founding businesses, families and organizations — during Historic Calgary Week this summer.   The tour is being developed as a self-guided experience, available in both paper and digital formats, but for its first outing Harry Sanders will be our guide to the early Jewish presence in Calgary.  His illustrated tour will highlight locations and stories important to the community from the 1880s to the end of the Second World War, including houses and apartment buildings, business and meeting sites, office and industrial buildings, even a railway depot.  Some of the locations may be familiar, like the former House of Israel on 18th Ave. S, or the site of Jaffe's Book and Music Exchange on 8th Ave. SE, but there are sure to be some new ones – and there are always new stories!
Included on the tour, for example, is a stop at Studio Bell, 850–4th St. SE, home to the National Music Centre.   The National Music Centre opened in 2016 in the Downtown East Village, an old mixed-use district that included the homes and businesses of Jews as well as other Calgarians.  Part of the new facility takes a familiar shape — that of the King Edward Hotel, which has been re-created on its original site and clad in its original brick walls.  The Eddie may be best remembered by the identity established in the 1980s when Jewish owner Jack Karp transformed the aging tavern into a popular blues bar.  But the hotel's Jewish connection goes back to the First World War, when Nate Green was its manager.  His tenure ended in 1918 following a series of unfortunate events – that you'll learn all about on the tour.
The Building Community tour will be offered twice during Historic Calgary Week, first on Sunday July 30, 10:30 am-12:30 pm, and again on Thursday August 3, 2:00 pm-4:00 pm:  meet at the Municipal Plaza, by City Hall.  For more information, please contact us.