Cemetery Plaque Dedication: Updated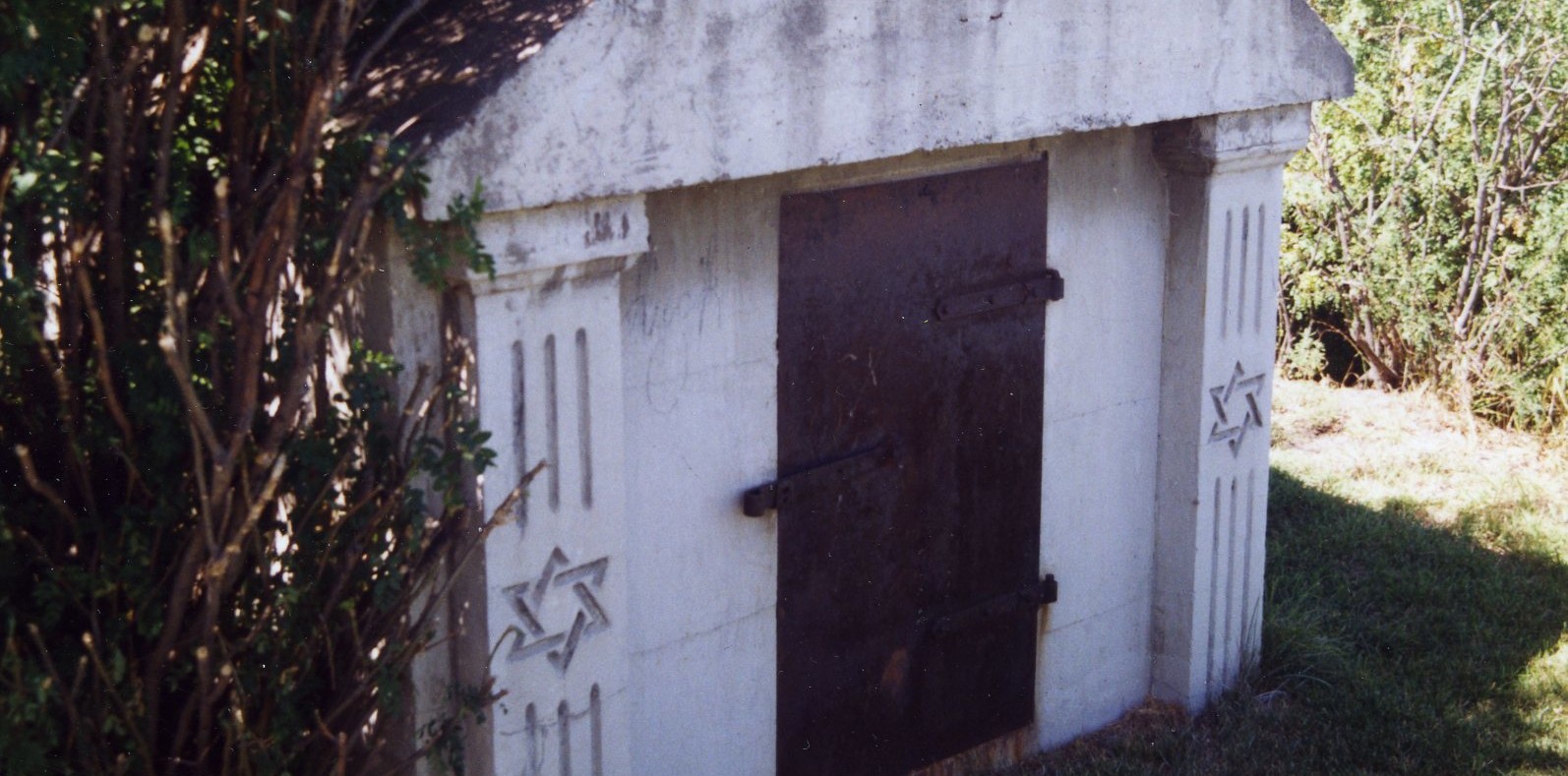 Thank you to everyone who attended on Sunday! We have received a lot of positive feedback. There are some photos from the event below.
In honour of the 2014 centenary of the Chevra Kadisha of Calgary, the Jewish Historical Society of Southern Alberta invites the public to the dedication of an interpretive historic plaque on the main gate of Erlton Jewish Cemetery on Sunday afternoon, August 17, 2014. This cemetery has served the community since 1904 and is now fully reserved. The plaque will highlight the significance of this site as to our community's history.
The plaque dedication will be followed by a communal burial of sacred texts (shamot/shames) such as worn out Hebrew prayer books and bibles in the communal book depository (genizah) on the cemetery grounds. The books or loose pages can be brought to the event for burial. This will be followed at around 2:45 pm by a tour of the cemetery led by historian Harry Sanders who will stop at some gravesites of particular interest – including the earliest 1904 grave of infant Goldie Bell.
This interpretive plaque is the third to be dedicated by JHSSA. In 2011 an interpretive plaque was dedicated at the original site of the Congregation House of Jacob synagogue (now Bow Valley College). A plaque marking the original site of Smithbilt Hats (now Hotel Arts) was dedicated in 2012.