Genealogy – What's the Point?
June 22, 2015 7:30
Calgary JCC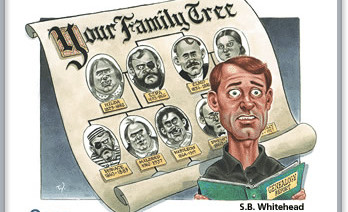 Each and every one of us has the capacity to learn more about and utilize Jewish Genealogy as a valuable tool for understanding your family history and for Jewish Heritage.
Ken Drabinsky will discuss the true value of genealogical research and present a 7-step process on how to record and research your family legacy for future generations.
This talk is open to the public, and free of charge. Please contact us if you have any questions.